What is Bioslimming wrap?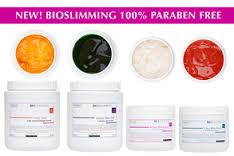 Bioslimming is a new body wrap treatment that promises to decrease the appearance of fatty deposits and cellulite by up to 67% in four weeks following a course of treatments. Targeting cellulite and fat, it burns calories, enhances weight loss and slimming,firming and toning.
The treatment consists of a four part gel and cream application which is applied in a two stage process and is packed full of essential oils, plant and algae extracts and caffeine. The target treatment area includes thighs, stomach and bottom but can also include bust and arms as requested.
The first application stage consists of Detox Base, Ultra Slim Gel and Ultra Slim Cream which are applied and massaged into the targeted areas. The treated areas are then covered with bio film and left to sink in for 30 minutes. The next stage consists of the bio film being removed and the Ultra Slim Effect being massaged vigorously into the treated areas and left on to sink in for 10 minutes.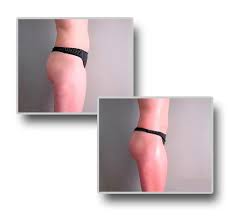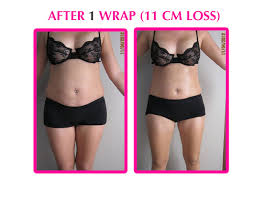 The treatment promises to help slim, firm, tone and detoxify as well as decrease the appearance of cellulite as the circulation improves in problem areas and the Lymphatic System is stimulated. The metabolism is also supposed to speed up and products continue to work for up to 12 hours post application, so clients are encouraged not to bath or shower until the following morning.
Does it work?
Billed as the treatment to help you lose inches in record time and improve the orange peel like effect of cellulite, we sent along a tester who was about to go on holiday and keen to shape up before hitting the beach in a bikini.
'The treatment itself isn't a relaxing and enjoyable treatment but with promised results, I was keen to test it out and find out more.'
'Being wrapped in cling wrap was an odd experience but the plastic is supposed to heat up the product and help make it absorb fully. The wrap stayed on for half an hour with the first set of creams left to sink in. This process is slightly unpleasant as it creates a really itchy feeling – but it was just uncomfortable rather than painful in any way. The following cream creates a freezing cold feeling and even once fully dresses post treatment, I was left shivering for almost an hour.'
'While I didn't notice an enormous size decrease, the appearance of my thighs was definitely smoother and my silhouette looked slimmer and sleeker. The second treatment had less of a dramatic effect to the first but is supposed to help results last for longer which is definitely a plus.'
'This is not a quick fix weight loss solution, but it's a great treatment to have ahead of a holiday or a big event .